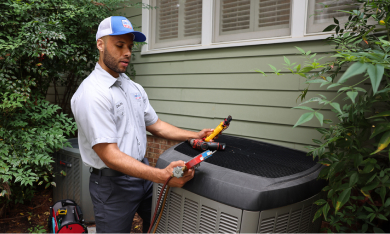 Mission
To create an environment where talented people, with like-minded goals can grow and achieve great things. Realizing that good is ever the enemy of the best: we seek to be the best. It is our purpose to build a regional company that will endure for our customers and associates, which, by setting and achieving higher standards, will change the industry to which we belong.
Core Philosophy
Treat people the way you would like to be treated. Be committed to service. Be committed to excellence. Be committed to training. Be a person of character. Grow profitably.
Guiding Principles
Be ever vigilant to maintain high integrity. Seek out and hire the best people available. Create a learning environment. Our customers always come first. Commitment to continuous improvement. Continuously reinvent competitive advantages. Maintain standards of excellence.

Why Choose Us
Discover the United Difference
Environmental Health & Safety
Environmental Health & Safety
Save on Your Service
Our Goal Is to Keep Your Home Comfortable
BOGO! $99 Buy This Year's Tune Up, Get Next Year's Free.
Expires 12/31/23
Plus, up to 2 lbs of refrigerant if needed. *Cannot be combined with any other offer. Call for details.
Save Up To $2,000

When You Buy a Complete HVAC System with A/C and Furnace!
Expires 12/31/23
*Cannot be combined with any other offer. Not applicable for a heat pump system.
What Our Clients Are Saying

The tech was at my home less than 10 minutes and gone within 20 minutes due to having my A/C up and running. I really appreciate his response to my home and working with my son due to me being out of town, but we spoke on the phone.

The technician arrived promptly, wore a mask, was very courteous and professional. I am generally very satisfied with service by United Air Temp. In addition to good service (they repair well), it is easy to speak to a person, and promptly. Thank you.

Great service! I called because I was under the impression the AC was not working upstairs. Someone came on the same day, checked out the system, and ensured everything was working. He was polite, thorough, and friendly.

Tech was very attentive and professional. He went out his way to explain everything to me as he was doing it. I appreciated him keeping me informed.
The service technician was awesome! He spent the extra time necessary to ensure the leak in our system was fixed, the system fully recharged and everything was functioning as it should. He was extremely thorough and very professional. We are extremely pleased with the result!